Background:
Financial globalization plays a huge role in promoting the development of the world economy and the optimal allocation of world resources, stimulates the accelerated development of the international division of labor, and increases the international flow of production factors such as industrial transfer, capital transfer, and technology transfer. It enables developing countries to make up for the lack of their own capital and technology, and obtain industrial evolution, technological progress, and institutional innovation, thereby accelerating the speed of economic development; it also enables developed countries to open up cheap labor, raw material markets and broad consumer markets, prolonging product value. More profits, ease the economy, the contradiction of stagflation, and restore economic growth.

Present situation:
At the current stage, the overall environment of the international financial market is relatively stable, and the market environment has been improved to some extent.However, due to the complexity and diversity of the world economy, coupled with the national characteristics of some countries
There is great uncertainty in international policies, which has greatly affected the stability of the international financial market.
In addition, the current international environment is changing. The conflict between Russia and Ukraine, the epidemic, and the Taiwan issue have all had an impact on the international economic situation. This is also the difference between this conference and previous conferences. we hope to have a deeper discussion on the current situation.

Objectives of this conference:
The 8th International Conference on Financial Innovation and Economic Development (ICFIED 2023) aims to accommodate this need, as well as to:
1. provide a platform for experts and scholars, engineers and technicians in the field of financial Innovation and economic development to share scientific research achievements and cutting-edge technologies
2. Understand academic development trends, broaden research ideas, strengthen academic research and discussion, and promote the industrialization cooperation of academic achievements
3. Promote the institutionalization and standardization of Financial Innovation and Economic Development through modern research
4. Increasing the number of scientific publications for financial Innovation and economic development

Conference information:
click here to view more about previous conference.
As an annual conference held successfully in the past 7 years, the 8th International Conference on Financial Innovation and Economic Development (ICFIED 2023) will be held in Zhengzhou on January 13-15, 2023. The conference sincerely invites experts, scholars, business people and other relevant personnel from domestic and foreign universities, research institutions to participate in the exchange.
We warmly invite you to participate in ICFIED 2023 and look forward to seeing you in Zhengzhou, China
Full Paper Submission Date: December 12, 2022
Registration Deadline: December 20, 2022
Final Paper Submission Date: January 1, 2023
Conference Date: January 13-15, 2023
Conference Venue: Zhengzhou, China
All papers will be reviewed by two or three expert reviewers from the conference committees. After a careful reviewing process, all accepted papers will be published and submitted to CPCI, CNKI for indexing.
Note: All submitted articles should report original results, experimental or theoretical, not previously published or being under consideration for publication elsewhere. Articles submitted to the conference should meet these criteria. We firmly believe that ethical conduct is the most essential virtue of any academics. Hence, any act of plagiarism or other misconduct is totally unacceptable and cannot be tolerated.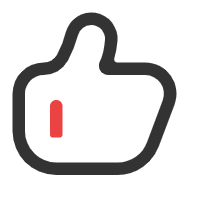 ICFIED Overview